This is the lovely Mourning Rose Manor yard display in Simi Valley. I just heard about it this last year. I am looking forward to going to see it, and since it runs every night thru October I won't have to miss it. They have a great set of animated props including a flying ghost, a rocking chair corpse, some pop up ghouls, and a very creepy grave digger.
Here are some great shots of the display: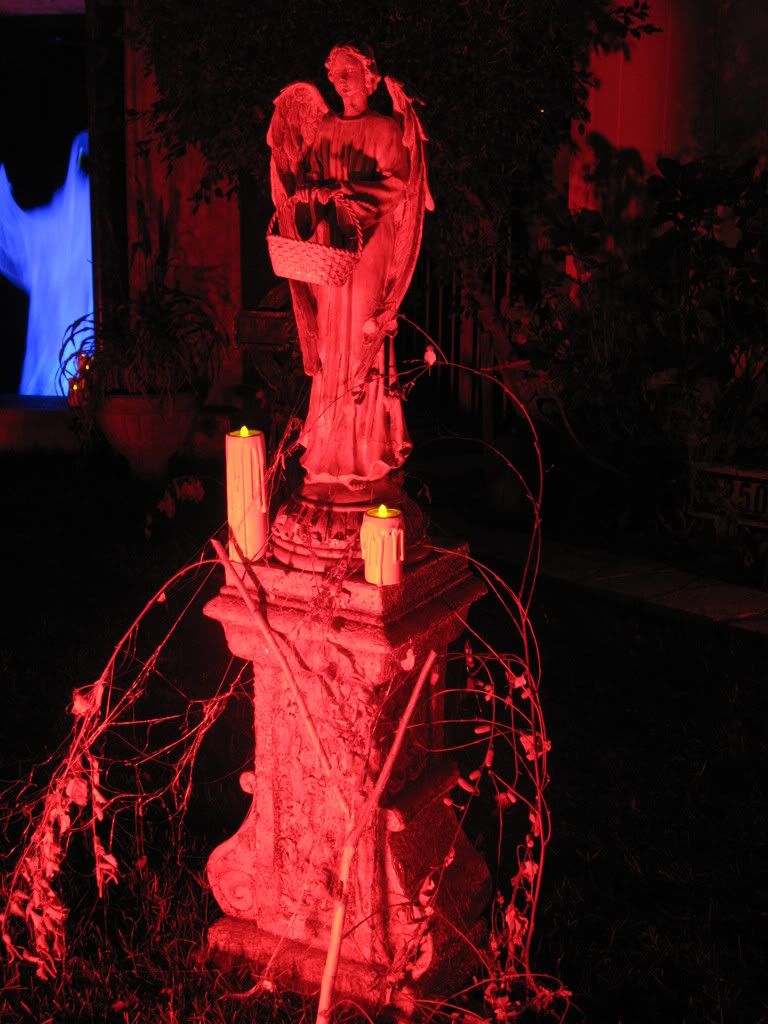 Check out all of their pictures at
Mourning Rose Manor's photo page
.
Mourning Rose Manor runs every night of October and is located at 5250 Aurelia Street, Simi Valley, CA.